What?
A half-day of play, creating, connecting, nourishment, and replenishing the soul for the people building an inclusive, sustainable, equitable, healthy, accessible, creative, entrepreneurial future in Colorado.
So much of our lives is scheduled and prescribed to the minute and it can be in the squishy lack of structure where the creativity and magic happens.
How many conferences have you been to where it's the 10 minutes between sessions that turn out to be the most meaningful because you had a serendipitous collision with an incredible human while filling up on coffee? All of them? Same, here.
Founder of Like Hearts Lab, Becca Williams, has attended a number of exceptionally-organized and executed conferences including TEDWomen and TEDSummit. Some of her favorite and ultimately most valuable events, however, have been where attendees self-organize (with a little help) into their own sessions based on the wisdom and passion in the room.
For additional reading on how we all might co-create this experience, check out Lean Coffee and Unconferences.
This gathering was originally planned for October 14th, 2021, however due to current pandemic circumstances, Becca has decided now is not quite the right time to hold this. If you'd like to gather virtually prior to an eventual in-person event, please let her know.
Who?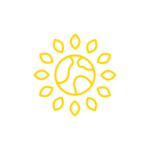 Are you a (fully-vaccinated) impact founder, non-profit leader or board member, or small business owner, artist, writer, technologist, entrepreneur, musician, community organizer, activist, educator, government mover and shaker, corporate social responsibility (CSR) or sustainability executive who prioritizes positive social impact as a core value? We'd love to hear from you. Please submit this form to express an interest in attending.
Logistics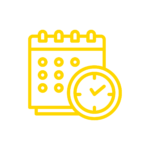 Becca will be co-hosting this free-to-attend experience as an experiment with a location TBD in Buena Vista on Núu-agha-tʉvʉ-pʉ̱ (Ute) lands.
Please plan to arrive between 9 and 9:30 a.m. (exact location to be shared prior to the event.) We'll do a quick round of no-pressure, introvert-friendly introductions of 5-10 minutes each (including asks and offers).
Early afternoon, we'll provide a yummy lunch and then you're welcomed to stick around, retreat back home, or explore the town and county.
Overnight Logistics for Out-of-County Guests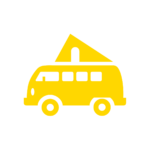 There is limited availability to stay overnight at the property if you want to stick around. South Main and downtown BV are within a mile to a mile and a half and there are a number of delicious eateries around. Becca and her husband, Adam, also have room for a tent or two in their backyard and are happy to provide sleeping space in the vintage '75 VW bus parked in their driveway. The average daily high temperature in October is 61 degrees with an average low of 28 degrees.
Nearby Recreation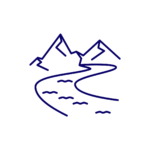 And if you are coming from outside the county and need an additional nudge to show up, below are some of our favorite Buena Vista eats and activities. Endless additional eats and activities exist in one of Colorado's first Creative Districts, Salida, our neighbor 30 minutes to the south.
Eat
Soak
Hiking/Mountain Biking
Photo by Billy Huynh on Unsplash